It's a unique and captivating reality, the Island of Lamu, located to the north of Kenya, which has managed to escape the upheavals that characterized the 20th century and, as a result, has preserved its way of life, culture, and architecture.
The island stretches 12 kilometers in length and 7 kilometers in width and, along with others, is part of the eponymous archipelago, including Manda Island, where the national airport is situated, as well as the islands of Pate and Kiwayu.
Even though it gained some notoriety in the 1990s, Lamu has retained its ancient allure, making it a place waiting to be discovered, with its wealth of dreamy coastlines and bays.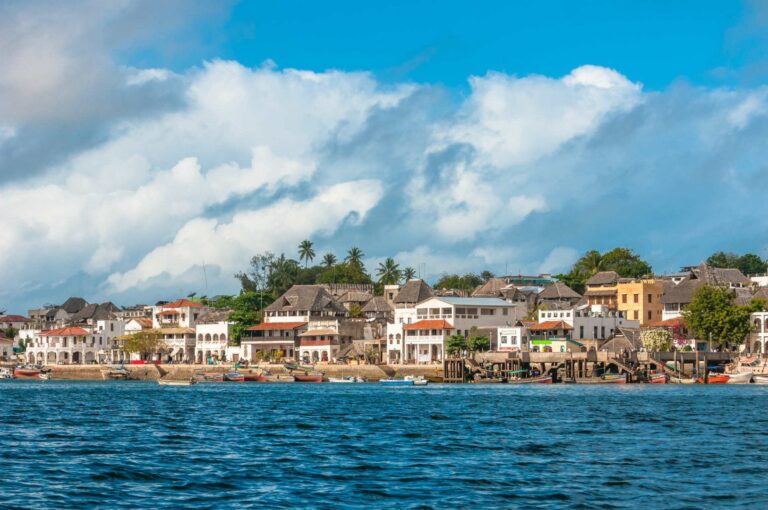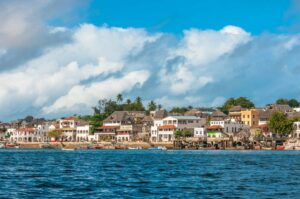 You can only reach it by boat; other modes of transportation, except for donkeys and bicycles, are not permitted here. This unique characteristic helps preserve the ancient charm of a place designated as a UNESCO World Heritage Site. Inhabited as far back as the 14th century, Lamu was first conquered by Portuguese navigators, then by Arabs, and later became a hub of lively trade with Oman. It's the unexpected architectural richness that sets the island apart and gives it its unique charm. Swahili culture still thrives here in both customs and traditions, as well as in the precious remnants and ruins of the medieval era. The island's capital is the town of Lamu, the oldest in all of Kenya and one of the first Swahili settlements on the East African coast. You can only reach it by motorboat, but it's well worth it to admire its timeless appearance that has remained unchanged over the centuries.
Lamu is a fantastic town filled with wonders, enveloped in a medieval atmosphere. Lamu's years as an Omani protectorate marked the island's golden age when it became a center for poetry, politics, and craftsmanship. The archipelago thrived on ivory, mangroves, gold, ceramics, and the human trafficking market, which later declined after British control of the region led to the closure of the slave markets.
With just over 30,000 inhabitants, almost exclusively Muslim, the island's appearance and character have changed little over the centuries. Once a flourishing port town, today Lamu is a remote, self-sufficient center, incredibly peaceful and relaxing. You'll feel transported back in time by about 50 years.
No other Swahili town, except for Zanzibar, offers as much cultural richness and a preserved architectural style (television antennas aside). You can gain excellent insight into the culture and history of the town by visiting the Lamu Museum on the waterfront. If the museum piques your curiosity about Swahili culture, don't miss admiring the beautifully restored building that houses the Swahili House Museum.
One of Lamu's most peculiar attractions is the Donkey Sanctuary. Taking a dhow ride, the typical sailing boats, is highly recommended.
Lamu can be reached by diesel boats departing from Mokowe on the mainland; alternatively, you can take a flight that lands on the nearby island of Manda.
There are also direct excursions to the island organized from Malindi, or to reach Lamu, you can venture onto the road from Malindi to Garsen, and from there continue to Hindi and Mokowe, where you can embark for Lamu. In addition to ancient Lamu, other places to visit include Kiwayu Island and the village of Matondoni, where traditional dhows are still constructed.
Landscape-wise, Lamu Island presents itself with undulating dunes and endless beaches, inviting you to dive and snorkel in its crystal-clear waters teeming with rich marine life. Snorkeling in the Kinyika reef, an island southwest of Lamu near Ras Biongwe, Ras Mtio, and Dongo Kundu, is undoubtedly an unforgettable sensory experience. You can reach the destination on a characteristic dhow, then plunge in and play with the countless marine species present, and, for the luckiest ones, swim with dolphins.